What people say
Hundreds of satisfied customers
I've been a happy customer of Computer Works for over 20 years. I miss their great location on South 1st street but their attention to detail and great service live on in their current cramped quarters. They've built and maintained 2 computers for me and and I've always enjoyed a quick turnaround in the rare occasions I've had a problem. They explain everything thoroughly, offer solid opinions when asked, and stand behind their products. I'm happy to give them a hearty recommendation.
Took my mercedes fob key circuit board to computer works. In stead of spending 300 bucks on a new key. Rolando fixed my circuit key for 70 bucks. thank u awesome job. good work good price.
Rolando ise extremely competent & knowledgeable…the problem(s), were diagnosed quickly & accurately….my repair options were explained to me before proceeding with repairs…..I would, ( & have…), recommended them to my neighbor…& others… 🙂 ….
Great Job! My new computer shop… 😀 ….
Thank You!!
My business laptop's hard drive crashed Friday. I dropped it off at Computerworks Monday morning. Tuesday afternoon I received the diagnosis and was given all of my options from replacing the hard drive to replacing the laptop. Wednesday afternoon and I have the laptop back. They were able to salvage all of my data, reinstall all programs and its running like new. Thank You! Ihighly recommend Computer Works.
 WE REPAIR ALL BRANDS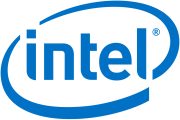 Computer freezes? Unable to work?
We'll help you get back to work.
Fast. Qualitatively.